Use Paypal:
In the Contact Group tab press the Menu button, then select "Buy ".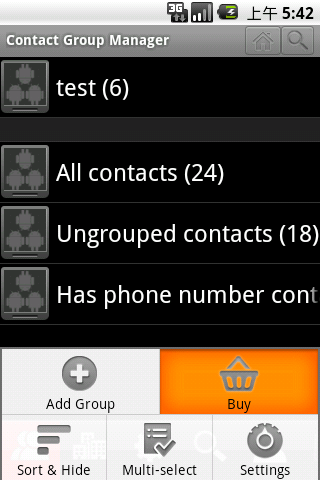 In the pop-up dialog box, select Paypal, then select "Buy".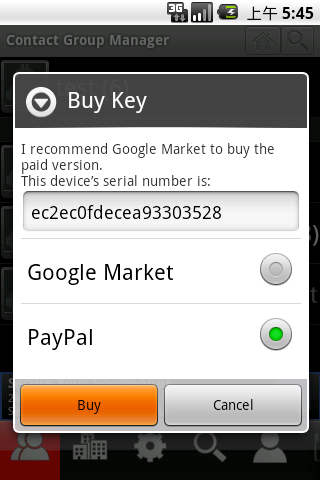 Then open the following page.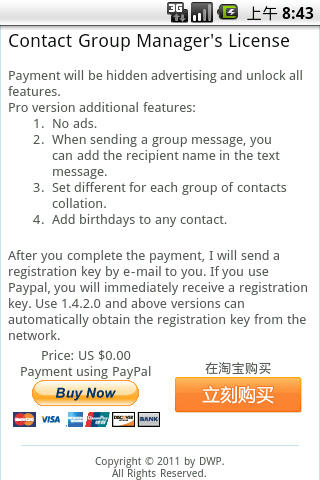 Upon completion of payment, enter the software settings. Open the "Enter Key" option, the license key will be automatically entered.